So happy to know that our church, New Creation Singapore just launched its new iphone/ipodtouch app.
The teachings of my church has changed my life and everything in it.
Get a free taste of Joseph Prince' teachings. Let him lead you to Jesus' awesome world of rest.
Install now. It's FREE!
Be blessed..:)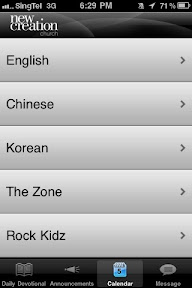 - Posted using BlogPress from my iPhone