BestTextPictures - Fun and creative SMS for iPhone Texting
Wana impress your friends?
Spice up your texting with Text Pictures!
ASCII art made just for iPhone texting!
See the samples below.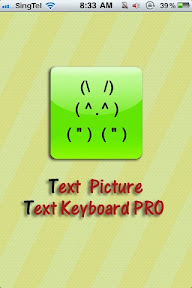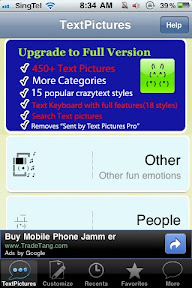 Features:
-> Share with Facebook, Twitter, SMS, Tumblr and built-in Emailer!
-> Create your own Text Pictures and save them to your customized category and optionally email it to the developer and maybe see your creation show up in full version of Text Pictures Pro
-> with iOS4, send text messages in-app, without having to leave the app
-> Copy any Text Pictures or Emote to the Clipboard to use in other apps!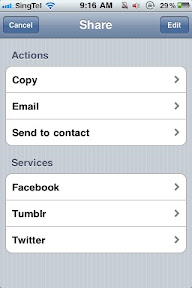 Get it now.
It's FREE on the Appstore!
Subscribe now for more awesome iphone apps update----->
- Posted using BlogPress from my iPhone