Introducing the app that makes travelling through Singapore Changi Airport a breeze. From flight times, departure gates, real-time updates and even shopping & dining information – it's all here.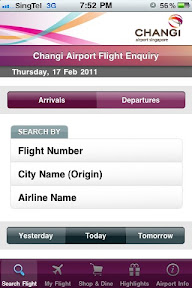 At a glance:
- Enter your flight information once, save it and the app will push live updates to your home screen automatically.
- Receiving your loved ones at Changi? Tap in their flight details and be informed of up-to-date arrival information.
- Browse Changi's shopping, dining and services guide.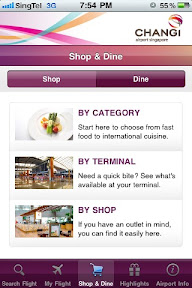 - Be informed of the latest events and promotions at Changi.
- Access airport information (transportation, transfers, hotlines etc.) at your finger tips.
- View terminal maps with a simple swipe.
- Posted using BlogPress from my iPhone